12 Nov

Pryor Dentist | Pryor Creek Dental
Pryor Dentist | Pryor Creek Dental | Dr. Keith Shankle
Call Us Today (918) 825-0941
Importance of seeing your local Pryor Dentist
It has been found that 47.2% of adults over the age of 30 have some form of periodontal disease. Some of this is due to aging but it dan be prevented with regal visits to a local Pryor dentist like the ones found a Pryor Creek Dental. Many of the dental problems that arise can be helped by having a local dentist that is passionate about dental health.  If you don't know the last time you saw your dentist, here are a few reasons to go see your local Pryor Dentist at Pryor Creek Dental:
Early Detection of Oral Cancer  – Oral cancer is an issue that affects countless people, and the only way to be sure it's not affecting you this to see your Pryor Dentist. A Pryor Dentist is highly trained to look for early signs of oral cancer, which fortunately is easily treated in its early stages.
Cavity Prevention and Treatment – Sometimes, even the most diligent brochures and flossers can fall victim to cavities. The best way to prevent these painful issues is to visit your Pryor Dentist for regular cleanings. Also, dental inspections can spot cavities early on, but only if you're visiting your Pryor Dentist regularly.
Cosmetic Issues – A cosmetic Pryor Dentist is just as important as a general Pryor Dentist. If you have issues with your bite or the spacing of your teeth, see a cosmetic Pryor Dentist immediately. These things, will primarily cosmetic, can actually have an impact on your overall health. Additionally, take a look in the mirror and look for signs of yellow teeth. Your teeth may have acquired color so slow that you've never noticed the change, but your Pryor Dentist will.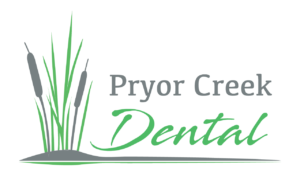 From routine check-ups to full mouth rehabilitation we are dedicated to providing comprehensive care and excellence to our patients in a relaxed environment. We can treat a variety of dental issues including TMJ therapy, cosmetic dentistry, various dental surgeries, orthodontics, Endodontics, dental lasers, implants, botox, dermafillers, sedation and pediatric dentistry.
Dr. Keith Shankle was born and raised in Northeast Oklahoma. After graduating with honors from northeastern State University he went on to attend The University of Oklahoma College of Dentistry. Shankle graduated with distinction and finished among the top ten in his class, he then purchased and managed a successful practice in Muskogee for 11 years.
Pryor Dentist, Dr. Kieth Shankle has completed the required courses such as general biology, general chemistry, organic chemistry, physics, statistics, and calculus. Now while most dental schools require at least a bachelor's degree, four years of college credits, there are a few that may consider admitting exceptional students after only completing three years' worth of college credits. However, this is very rare.
For more information on Pryor Creek Dental services contact their Pryor Dentist practitioners today!